NEW! THEFT RECOVERY AND TRACKING SYSTEM
KYCS LOCATE, POWERED BY SHERLOCK
KYCS Global and Sherlock have joined forces to market a theft recovery device, the KYCS Locate. This after-theft solution allows law enforcement to know the position of the protected vehicle in order to recover it and return it to its owner. The rarity of vehicles is not about to fade. This is one of the factors that explains the increase in vehicle theft. Recovering your stolen vehicle can save you months of waiting to get your new vehicle. KYCS Locate powered by Sherlock is ideal for RVs, cars, boats, motorcycles, heavy equipment, and other high-value assets.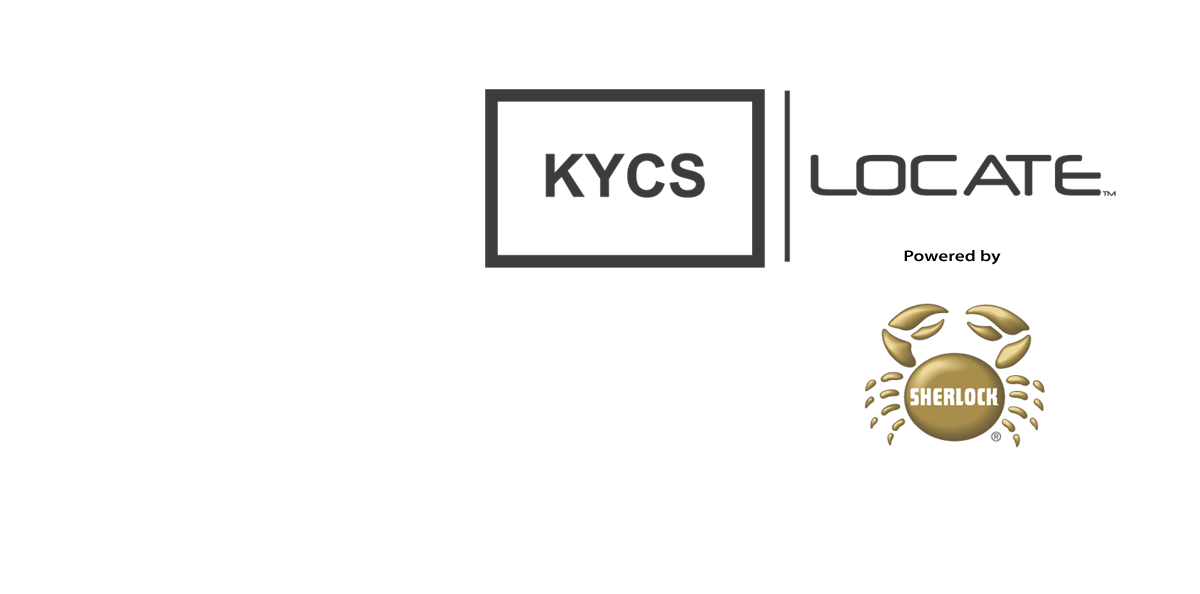 Characteristics
The golden crab is a proven security guarantee. Here are the main features of KYCS Locate powered by Sherlock.
WHAT TO DO IF YOUR VEHICLE IS STOLEN
ALWAYS CALL THE POLICE FIRST
#1: You contact KYCS with your event number and vehicle information. #2: The KYCS Investigations Team immediately initiates the search and location of your vehicle. #3: The police proceed to the recovery and return of your vehicle.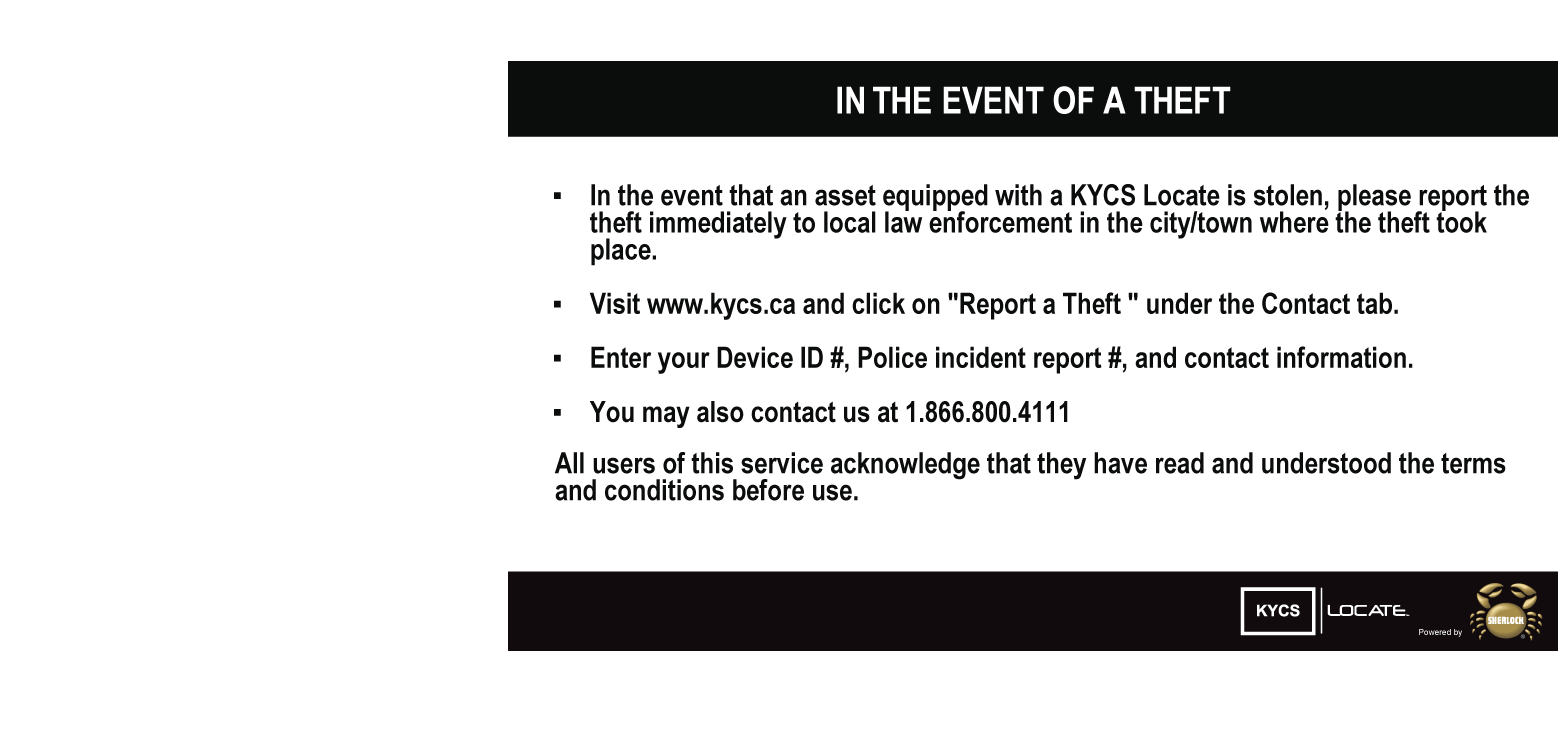 For all types of vehicles
KYCS LOCATE POWERED BY SHERLOCK AVAILABLE AT YOUR NEW VEHICLE DEALERSHIP
It's not just automobiles that can be protected by KYCS Locate. See for yourself! Ask your new vehicle dealer for price and installation.

AUTOMOBILE AND LIGHT TRUCK

HEAVY TRUCK

BOAT

INDUSTRIAL EQUIPMENT AND ACCESSORY

MOTORCYCLE, ATV, SNOWMOBILE, PERSONAL WATERCRAFT

MOTORHOME AND RECREATIONAL VEHICLE

CAMPING TRAILER OR FIFTH WHEEL
PROVEN EFFICIENCY: SUCCESS IN THEFT RECOVERIES
KYCS LOCATE TEAM PROVES THEIR LOCALIZATION CAPABILITIES
The KYCS team demonstrated the effectiveness of its tracking strategies in the event of theft. A successful operation for a JETSKI in August 2022 and another successful operation during an SUV theft in the Montreal area in September 2022. Congratulations to the whole team!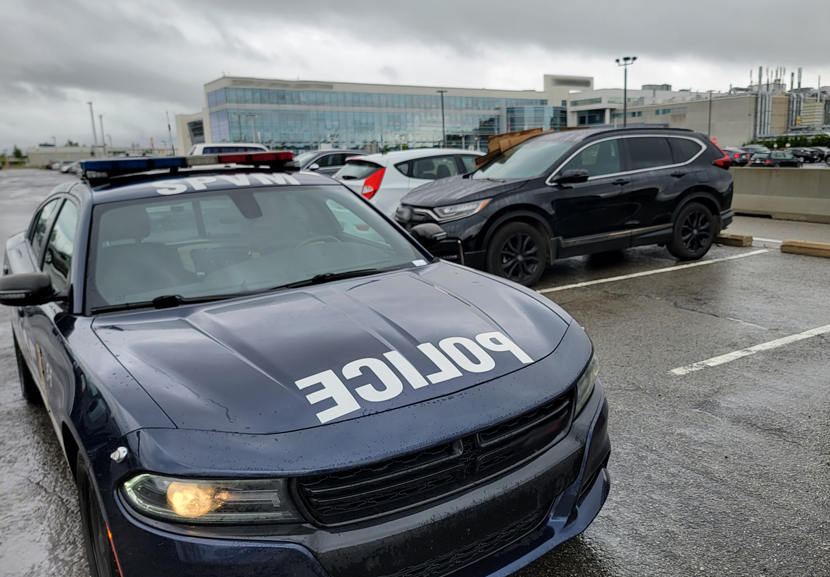 " FINALLY AN ALTERNATIVE ON THE MARKET. ASK YOUR DEALER ABOUT THE KYCS LOCATE THEFT RECOVERY AND TRACKING POWERED BY SHERLOCK. "