Partners
Our partner network
With 30 years in business, Sherlock has earned a well-deserved reputation. And it's no surprise that we've established an equally solid network of partners.

Insurance discounts
With a long list of insurers endorsing Sherlock, there's a good chance you'll qualify for a discount on your policy if your vehicle is marked with the golden crab.

Service de police de la ville de Montréal
The SPVM information centre gives its patrol cars direct access to the Sherlock database.

Recommended by APA
Our Intensive Antitheft Marking® is one of the services recommended by the Automobile Protection Association (APA).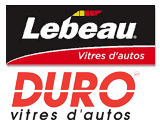 Lebeau/Duro
The autoglass experts at Lebeau Vitres d'autos® and DURO vitres d'autosMD are proud partners with over 10 years of Sherlock installation experience.

Automobile dealers
It's unanimous! Whatever makes and models they sell, Quebec's automobile dealers recognize—and trust—Sherlock's expertise.

Info-Crime Montréal
Sherlock is involved in the community via Info-Crime Montréal.

CARFAX Canada
Sherlock is a partner of CARFAX Canada. CARFAX Canada's vehicle History Reports show you all the important information and give you peace of mind when buying a used car.
Insurance discounts
Most insurance companies give discounts on insurance for vehicles with Sherlock protection. To find out their current discounts program and if your vehicle qualifies, contact your broker or agent.